What to Expect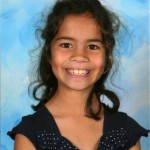 Many parents want to know what kind of experience they and their children will have at the doctor's office.  They want to know how often they will need to come in, who they will encounter along the way, how long their visits will be, etc.  At Asheville Pediatrics we strive to make every encounter (from website to phone calls to the actual office visit) as pleasant as possible.  We follow American Academy of Pediatric guidelines regarding routine care visits and vaccine administration.  As the AAP states "Vaccines been part of the fabric of our society for decades and are the most significant medical innovation of our time."  As such, we do not accept new families who choose not to vaccinate.  We typically see children for well-child check-ups a few times in the first two weeks of life, then again at ages two, four, six, nine, twelve, fifteen, eighteen, and twenty-four months, and yearly after that up until age twenty-one years.  We allot fifteen minutes per visit for the majority of acute-care/sick visits and well child visits up through elementary school.  We allot fifteen to thirty minutes for our asthma, ADHD, and weight management visits in addition to our teenage well visits.  All routine visits will be scheduled with your regular doctor; acute-care/sick visits will be scheduled for the first mutually acceptable appointment time, with whichever physician is available.  Please call 828-254-5326 then press 2 to schedule a routine appointment; or press 1 to schedule a same day sick visit.
Frequently Asked Questions:
Do you accept patients who do not vaccinate?
We do not.
As pediatricians we strive to keep children healthy and prevent illness and we practice evidence-based medicine; vaccines are a crucial aspect of keeping children healthy.  If you have concerns over vaccines or questions about vaccines, we are happy to discuss them with you.  In January of 2017 the American Academy of Pediatrics has again reiterated in it's most recent statement on vaccines.  "Vaccines protect children's health and save lives. They prevent life-threatening diseases, including forms of cancer. Vaccines have been part of the fabric of our society for decades and are the most significant medical innovation of our time."
Vaccines are safe. Vaccines are effective. Vaccines save lives.
What types of Insurance do you take?  
As a courtesy, our office will file claims with your insurance company; if your plan is listed below we will accept a co-pay and then file your insurance
Medicaid
NC Health Choice
Tricare Standard
Blue Cross Blue Shield
United Healthcare
Medcost
Cigna
Humana
Crescent
What about payment?
Payment is expected for your portion of charges at the time of service, including co-pays.   Any outstanding balance from previous visits will also be collected at each visit.  Uninsured patients (including those whose insurance has lapsed) are required to pay $200 at the time of service; any additional balance must be paid upon check-out.  We accept all major credit cards, cash, and checks. Payment may also be made over the phone at no additional charge. We consider an account delinquent if not paid within 30 days from receiving your statement.  After 90 days of nonpayment, further action may be taken to recover this delinquent account, i.e. a collection agency and possible termination from our practice.  If you have questions or would like to make a payment, please call us at 828-254-5326 x 6.
Are vaccines covered under my policy?
As of October 1, 2012, there have been  federally mandated changes to North Carolina Immunization Program effecting immunization benefits. It is your responsibility to verify immunization insurance coverage prior to your visit with us. You may be responsible for the payment of your immunizations.
How do I get a refill on a prescription?
If your child's physician has prescribed a medication that allows refills, we ask that you call or make a request via the patient portal  3 business days before your medicine runs out so that we will have time for your physician to approve the refill. Some medications are not allowed to be called in to the pharmacy and must have a written prescription presented to the pharmacist.  Please call 828-254-5326, then press 4.
Can I talk to a nurse on the phone?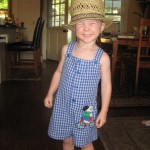 Sometimes you may have a simple or direct question you would like to ask. We have nurses who are here to help you with those questions.  If your child is sick, you can talk with them, and they may suggest treatment you can do at home, or they may recommend that your child be seen, and schedule an appointment for you, usually on that day. If your child is sick and you want him/her seen, you call the "sick line" to schedule that appointment at 828-254-5326 x 1.
In-depth questions or extended discussions cannot be handled by our phone nurses. For this type problem, we encourage you schedule an appointment with your child's regular pediatrician at 828-254-5326 x 3.
What if I have an emergency?
Call 911 if you have urgent concerns about your child's well being or safety.